Did you know?
The Port of Davisville, where NORAD is located, is self funded for dredging projects. As such, our customers are free from paying the Harbor Maintenance fee. This saves $125 for every $100,000 imported. The HMF is only a savings for import cargo, but having the lowest dockage and wharfage costs on the North American East Coast is a savings for everyone.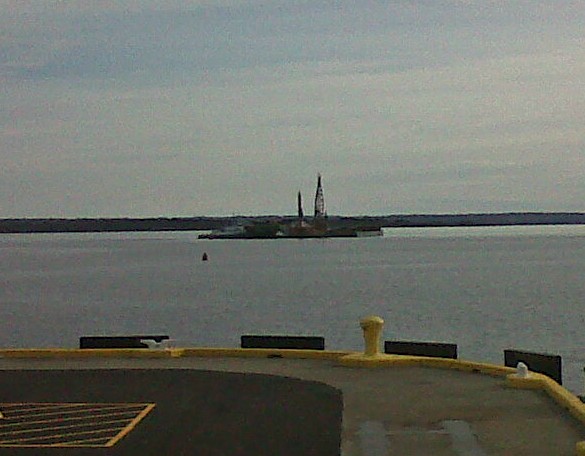 Seen here is the Great Lakes Dredge Company finishing up the Port's last maintenance dredging in 2013.
Bringing the depth to 32' MLW.